In this guide you will learn about all of DoneJS' features by creating, testing, documenting, building and deploying place-my-order.com, a restaurant menu and ordering application. The final result will look like this: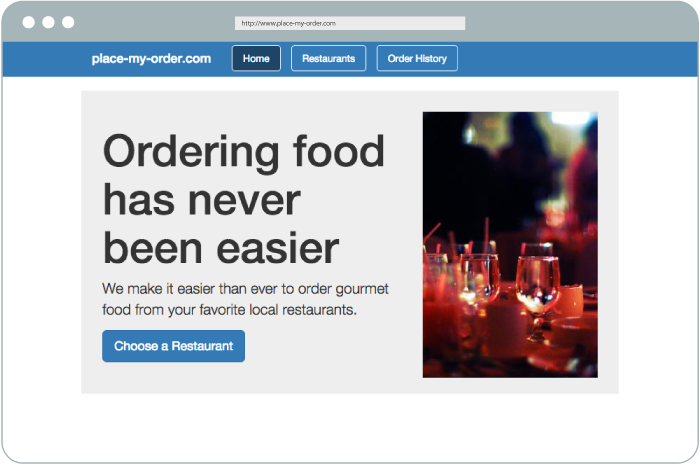 After the initial application setup, which includes a server that hosts and pre-renders the application, we will create several custom elements and bring them together using the application state and routes. Then we will learn how to retrieve data from the server using a RESTful API.
After that we will talk about what a view model is and how to identify, implement and test its functionality. Once we have unit tests running in the browser, we will automate running them locally from the command line and also on a continuous integration server. In the subsequent chapters, we will show how to easily import other modules into our application and how to set up a real-time connection.
Finally, we will describe how to build and deploy our application to the web, as a desktop application with Electron, and as a mobile app with Cordova.